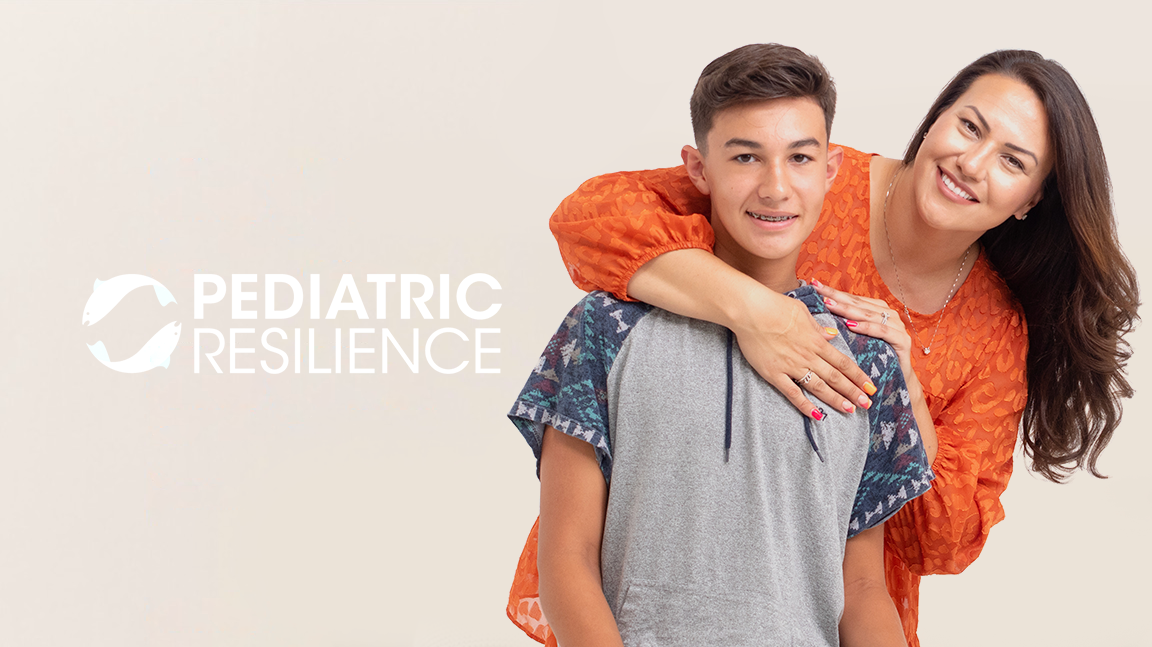 Welcome, we are so happy you are here! 
We are a group of passionate pediatric health care specialists in Seattle, Washington who are excited to share what we know about the most important, basic principles that lead to optimal health. Resilience™ has been built with love and our compassionate desire to encapsulate decades of combined healthcare experiences, to share sound scientific principles with you, backed with our real stories.  
Whether you were referred here by your child's medical team or recommended by a friend (or just came across our site by pure happenstance), we are so grateful you found us! We encourage you to spend some time exploring this website. 
At the heart of our program, is the principle of resilience. Children are resilient. You are resilient. It's what we love most about pediatrics – the resilience of our patients. Taking care of children who are resilient and strong gives us strength and hope.  
Together, we want to advocate for our kids.  We know that if we all come together, we have more influence than as individuals. Our dream is to build a network and a community that supports our children's health. We encourage you to collaborate with us and help lead a grass-roots effort to bring about lasting change to our food culture and environment. Together, let's join the worldwide movement connecting food and health, and embrace the most current science supporting our metabolism. We reject the "status quo" when it comes to treating chronic medical diseases. We believe that we are more than our "dis-ease" and medically diagnosed conditions. Together, we can foster knowledge and resilience, rejecting improper food marketing and dietary myths, thereby saving our children from a lifetime of preventable chronic diseases.
Why are you here?
We imagine there are several key reasons why you may have come to this website: you may seek professional care, support from a community that shares your concerns, or an interest in healthy and nourishing food.
Thusly, our site provides the following three key sections: Care, Community, and Food.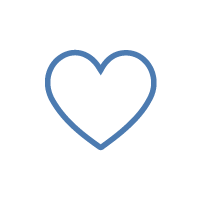 The Care section of this website includes several sections: Learn, Articles, Tools, and Resources as well as links to refer a patient or schedule an appointment.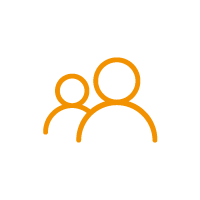 Learn about a network and a community that supports our children's health. Collaboration and grass-roots efforts are encouraged to bring about lasting change to our food culture and environment.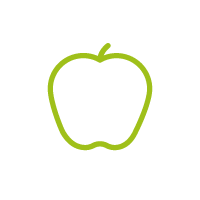 The majority of chronic diseases are caused by poor diet, or at the very least, exacerbated by it. Here we focus on food and provide recipes, resources, and tips that can help your family improve health and well-being.
Each of us has a story, a journey that brought us here. We want to share our stories so that you are aware that we don't just approach our work as clinicians and professional health care providers. We have "skin in the game" as they say. This means that each of us has actually struggled with our health, with learning about our nutrition, with discovering how to be healthy as a family and as a community. We offer these stories, hoping to inspire you to share your own experiences with us and to join a collective journey to a healthier future. "Resilience" isn't just a concept that we are going to teach you. Resilience is a strength that we look for in each and every one of our patients. It is the magic "secret sauce" to realizing that we are all born with the potential to overcome challenges big and small. We also believe that by sharing our stories, we can empower each other to strengthen our individual health as well as the health of our family and community.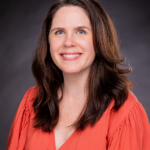 Leslie Lee, MS, RD
Registered Dietitian
We may not yet know each other personally, but my guess is that we already have much in common. I grew up in the Midwest when there was little understanding of what healthy nutrition was. From a very young age, I experienced metabolic dysfunction that disrupted my childhood in many ways. I was so frustrated that my parents and doctors had no clue what was going on, and it took many years for me to ultimately find out that many of my problems were related to what I was eating. For years, I struggled with my weight, digestive disorders, and mood swings – and that, mixed with shame, guilt, and social pressure, left me feeling helpless and depressed.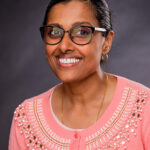 Uma K. Pisharody MD, FAAP
Pediatric Gastroenterologist
As a pediatrician, I consider myself one of the luckiest people on earth. I have the great fortune of having a career working with children and families. Learning about vitamins and minerals while I attended medical school in India, I was fascinated by the impact nutrition had on the human body. At the time, I was seeing how starvation, famine and undernutrition affected the communities I served. I decided to become a pediatrician, hoping one day, to have an impact on the world around me, and improve the lives of the children I served.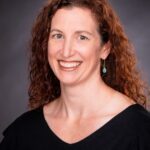 Kristen Shane, RN, BSN, NBC-HWC
Registered Nurse & Health Coach, Pediatric Gastroenterology and Nutrition
I have been working in Health Care for over 20 years trying to focus on HEALTH which led me on an interesting and unique career path from Women's & Newborn Health, Child Psychology, Complementary and Alternative Medicine, Weight Management, Chronic Disease Coaching, and Pediatric Gastroenterology. Recently I have become A Functional Medicine Health Coach so I can continue to help others discover their path to their healthiest selves.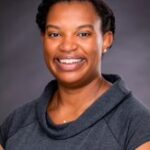 Allison Laroche, MD, MPH, FAAP
Pediatric Endocrinologist
My curiosity for endocrinology started at a young age since living with diabetes was a way of life for many in my family.  For many people, diabetes is a family affair, but it is a disease that is hard to manage and it affects everyone around it. This curiosity in diabetes matured into a passion to learn more about how I could prevent others from experiencing the burden of diabetes.