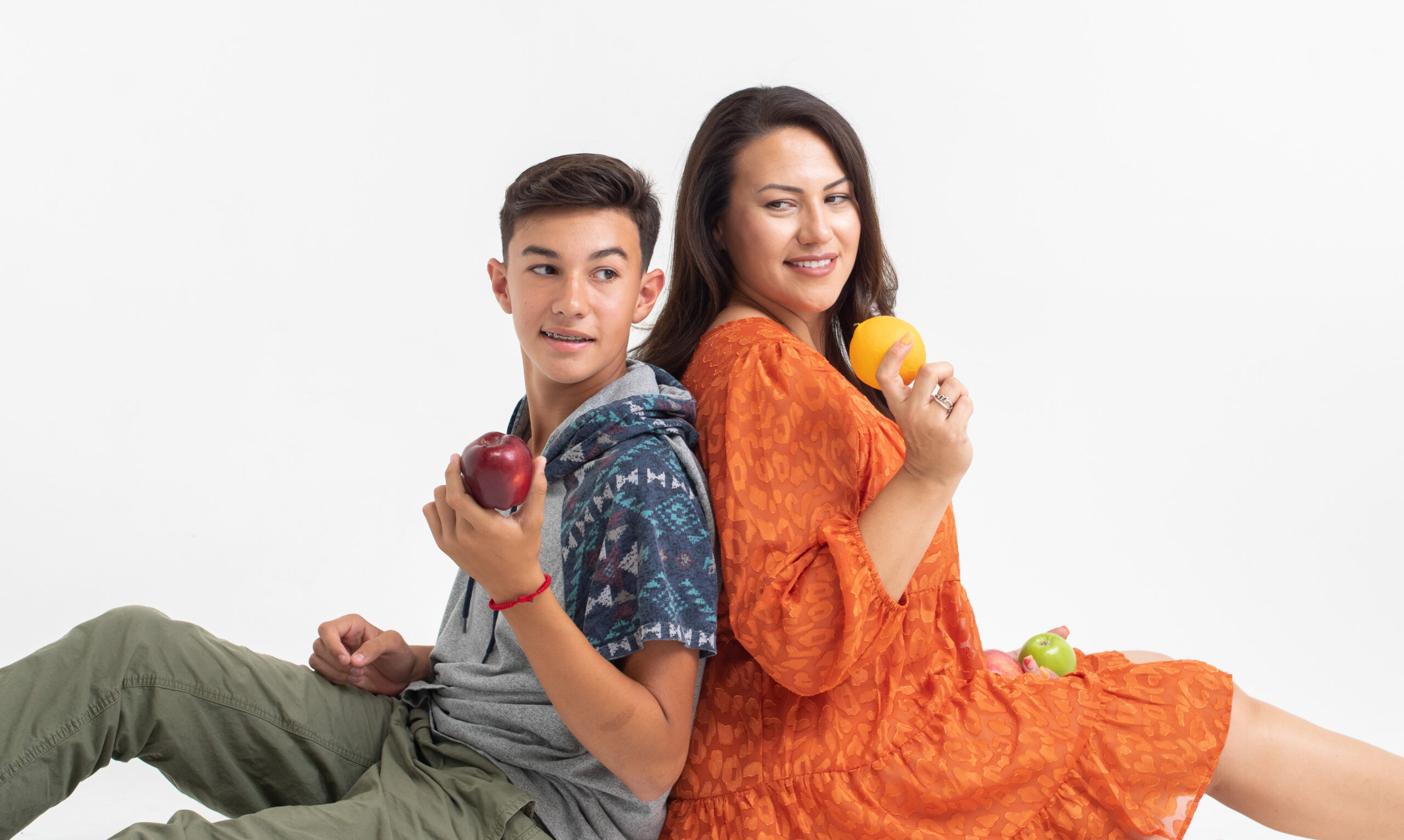 David and the family has struggled with poor eating habits before the program.  As a parent it's difficult to explain to a 7 year old the effects of what a diet high in sugar can do.  But with Dr. Pisharody and the care teams knowledge, he was able to understand why he can't continue to eat the way he has been. After his visit with Dr. Pisharody he was very motivated to change the foods he eats and although, we've had some setbacks, I'm sure we can overcome with this great team behind us. The Resilience team speaks to my son with empathy and very kid friendly words so that he understands the benefits.
He is Emmanuel, he was 10 years old when he started with his illness and he cried because he was hungry and he did not fill the food he had to eat, his stomach was used to junk food and even though it cost him a lot of work, he succeeded, I Graciela Ayala mother of Emmanuel I am very proud of his effort because I always worked it was difficult to pay attention to him but he took things very seriously, he only ate what he had to eat to recover and he showed that he can with the help of Dr. Pichardi, the nutritionist Lesly and I, we did it.
Julian 16 was referred to Dr. Pisharody by his pediatrician, for acid reflex. His pediatrician wanted to be sure to protect his throat from damage and cancer down the line! Despite being a thin child at age 5, by 6 Julian was ALWAYS hungry, and by age 7 he was obese, considerably outweighing his two older brothers. In the 10 years between 5 and 15 our family tried many options to support him, pediatrician consultations, changes in diet, sports, CrossFit, nutritionist and trainers. Our whole family participated in supporting him to be active.  We changed our eating habits to support his needs with little or no success for him. Dr. Pisharody took one look at Julian's labs his pediatrician sent us with, looked at Julian, and said, "You are insulin resistant; we need to re start your metabolism". In one short visit, Dr. Pisharody very simply explained metabolic syndrome, hyper insulinemia, insulin resistance, and JERF, then sent us on our way with power. Dr. Pisharody's enthusiasm and passion to take back Julian's health was contagious. When Julian and I walked into her office, we were expecting an MRI of Julian's esophagus, and medication to protect the lining of his throat from acids. Instead we left and went grocery shopping! With very few changes in food choices, Julian is a new man! He is healthier, happier, has more energy and is confident!  Absolutely no acid reflex or medications! I participated with Julian to support the diet and lifestyle changes Dr. Pisharody suggested. I too feel better than I have in years! Julian is rarely hungry, sleeps better, has more energy, cooks for himself and our family, and eats as much real foods as he wants. He is now full and satisfied after and between meals. In our journey, Dr. Pisharody and her team has been available to walk us through every step of our journey, and available to answer any questions we have had, with patience and enthusiasm. Julian and I feel very fortunate and grateful to have been referred to Dr. Pisharody and to share in her passion to change the health and lives of children all across the world!