Events
Impactful events this year and next!
"Upcoming Events
There are no upcoming events at this time. Please join our email list for updates.
Thursday, June 9 – Saturday, June 11, 2022
Three days exploring and applying the science of metabolic health and nutrition organized around the pillars of metabolic health:

Day 1: Protect the Liver
Day 2: Feed the Gut
Day 3: Support the Brain
Thursday, June 9 – Saturday, June 11, 2022
In-person at Renaissance Seattle Hotel
And Live, Virtual Broadcast
Please join our email list for updates on upcoming events.
"Helping Children Feel Their Best: Nutrition-Based Therapeutics"
Thursday, April 28th, 2022

January 27, 2022

Learn to improve your health and that of those you love with food that is nutritious, accessible and delicious in this presentation by Eating for Your Health (formerly Suppers).
Marion Reinson, executive director of Eating For Your Health, discussed the Seven Pillars which are central to the organization's focus on increasing the awareness of the benefits associated with cooking and eating whole foods for health.
You will also hear stories from program participants who have improved their health by changing what and how they eat.
The keynote presentation was given by Dr. Uma Pisharody, who discussed metabolic syndrome, which is an increasingly prevalent health problem in both children and adults. Her discussion covered the risk factors for metabolic syndrome and how to prevent and reverse these, by employing the back-to-basics approach of "J.E.R.F" Just.Eat.Real.Food.
Feature on the Pediatric Resilience Program at Swedish Medical Center.
July 10, 2021
Listen as Dr. Pisharody speaks on behalf of the Swedish Medical Center Foundation about metabolic syndrome.  Learn how and why MetS has been affecting kids at increasing and alarming rates, and more about Dr. Pisharody's passion about bringing about healthy change for the next generation.
Continuing Medical Education Presentation given at the 18th Annual Pediatric Specialty Update for the Primary Care Physician 
January 27, 2022

Dr. Allison LaRoche & Dr. Uma Pisharody  presented current, evidence-based strategies along with a variety of practical resources for addressing pediatric obesity & metabolic disease in the primary care setting.
"The Hateful (and Grateful) Eight: The Subcellular Pathologies That Drive Chronic Disease" with Dr. Robert Lustig
Continuing Medical Education Presentation given at Swedish Medical Center
November 11, 2021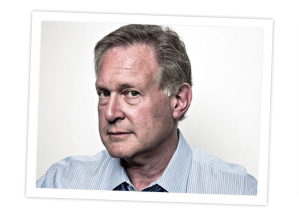 The Metabolic Health Lecture given at Swedish Medical Center featured world-renowned expert and thought leader in the field of nutritional biochemistry and metabolic syndrome (MetS), Robert H. Lustig, M.D., M.S.L., who presented vital topics on the connection between nutrition and its metabolic consequences. This evidence-based information was given to assist healthcare providers in providing high-quality, efficient patient care and increase successful patient outcomes. With this special lecture, Swedish Medical Center also brought awareness of the launch of The ResilienceTM program, a unique, multidisciplinary program offered exclusively at Swedish Pediatric Specialty Care, targeted at the prevention, reversal, and treatment of pediatric MetS.
Live Facebook Recordings
Facebook Live with Wolfram Alderson, Dr. Robert Lustig, Dr. Uma Pisharody, Dietian Leslie Lee, 9/10/21
Facebook Live with Roberta Ruggiero, Wolfram Alderson, Dietitian Leslie Lee, Dr. Uma Pisharody (Blood Sugar Hotline, Hypoglycemia Support Foundation, 9/17/21
Facebook Live with Dietitian Leslie Lee, Dr. Robert Lustig, Dr. Uma Pisharody, 10/26/21