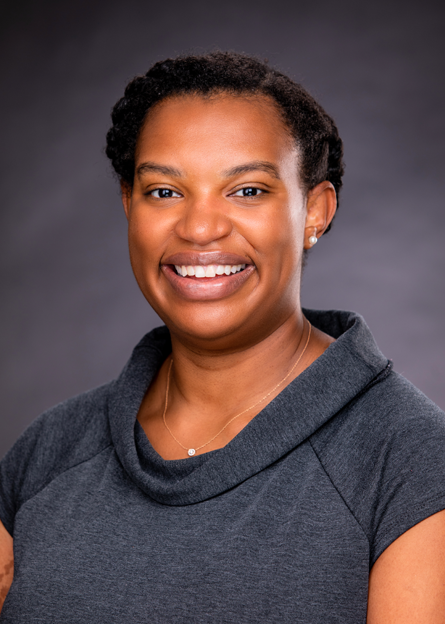 Allison LaRoche, MD, MPH, FAAP
Pediatric Endocrinologist
My curiosity for endocrinology started at a young age since living with diabetes was a way of life for many in my family.  For many people, diabetes is a family affair, but it is a disease that is hard to manage and it affects everyone around it. This curiosity in diabetes matured into a passion to learn more about how I could prevent others from experiencing the burden of diabetes.
Early in my medical training, I felt compelled to learn more about the social determinants of health, particularly as they pertained to obesity. During my Master of Public Health training, I developed an interactive nutrition curriculum for childcare centers, focusing on the 5-2-1-Almost None (5 fruits and vegetables per day, less than 2 hours of screen time per day, 1 hour of play per day, and almost no sugary beverages) model for healthy behaviors. My MPH culminated with an analysis of the types of social support that mothers receive in the early postpartum period, which may influence why some retain weight gained during pregnancy, predisposing them to obesity later in life.
After my MPH, I completed a fellowship in applied epidemiology at the Centers for Disease Control and Prevention in the Division of Physical Activity, Nutrition, and Obesity. I developed tools to help assess the healthy food environment in hospitals which were then piloted in hospitals throughout the Southeast, United States. Per request of the Department of the Interior, we modified these environmental assessments to better understand the healthfulness of food offered in US National Parks.
During my pediatric training at the University of Washington, I realized that caring for endocrine patients complemented my passion for public health. Direct patient care fulfills my interests in navigating family dynamics, teaching families about ways they can better their health together, and understanding psychosocial influences that blanket the patient-provider relationship. In parallel with clinical work, I served as a champion for an AAP grant-funded project, Washington PhysicaL Activity for the Young (WA-PLAY), which empowers pediatric residents to counsel families of young patients (ages 0-5 years) about physical activity and local resources.
As the pediatric endocrinologist in the RESILIENCE program, I help patients and their families understand how hormones are influenced by what we eat and how we move our bodies. When the fine balance in our bodies is disrupted from eating an excess of sugar or by being sedentary, our bodies can sometimes respond by having a difficult time managing blood sugars and fat. I routinely breakdown the concepts of insulin resistance, metabolic syndrome, prediabetes, nonalcoholic fatty liver disease, and polycystic ovarian syndrome (PCOS) to help families better understand how they can manage these conditions and even reverse them. During every patient encounter, I keep in mind that individual experiences inform future directions, and I look forward to joining patients on their respective journeys.
​