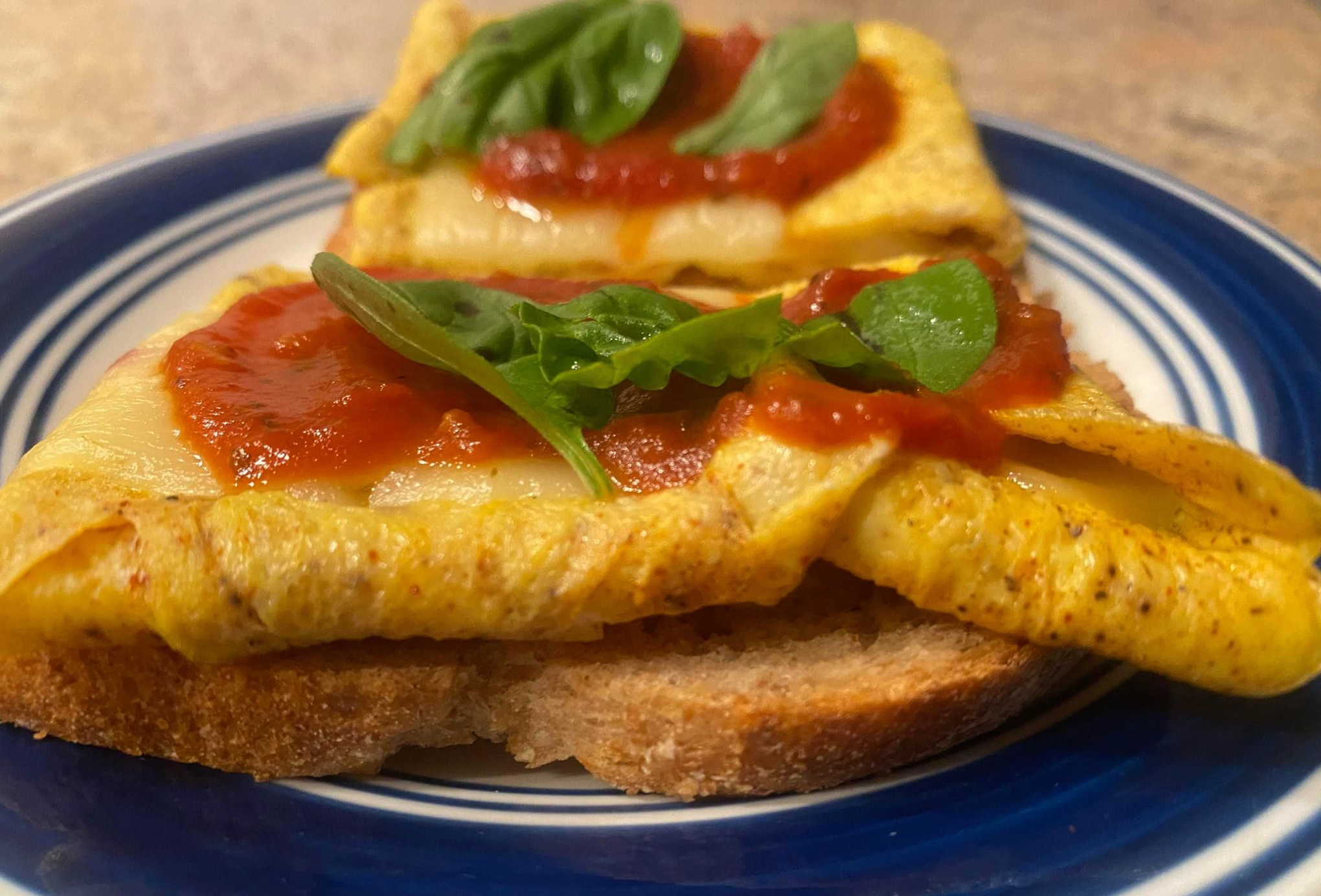 Dr. Uma's Quick and Easy Cheese Omelet
Introduction:
Sri, Dr. Uma's sister,  taught her this easy-peasy recipe, a staple for mornings where you have 10-20 minutes to whip up something easy, healthy, and delicious!
Ingredients:
2 large eggs

1 tablespoon whole milk (can be replaced with water if you prefer; it's just to get more volume and fluffiness as you whisk the eggs)

A dash of turmeric (about 1/8th teaspoon)

A dash of black pepper (about 1/8th teaspoon)

1 serving (a slice or chunk) of your favorite cheese (I use pepper jack) 

Tomato sauce (jarred is fine, provided no added sugar or other preservatives)

Fresh basil, if you have, for garnish

Salt to taste

½ tablespoon butter for cooking
Preparation:
Whisk the eggs with the milk. Add in the turmeric and black pepper. Heat a skillet to medium, medium-high and add the butter.  Just as the butter is melting, pour in the egg mixture and let it cook for about 3 minutes, and then flip it over.  
Place the cheese on the already-cooked side of the omelet and fold the omelet in half so the cheese melts within.  After a minute or so, take the omelet off the skillet and plate it.
Garnish with a tablespoon of tomato sauce, fresh basil.  
Can add more salt, pepper to taste.