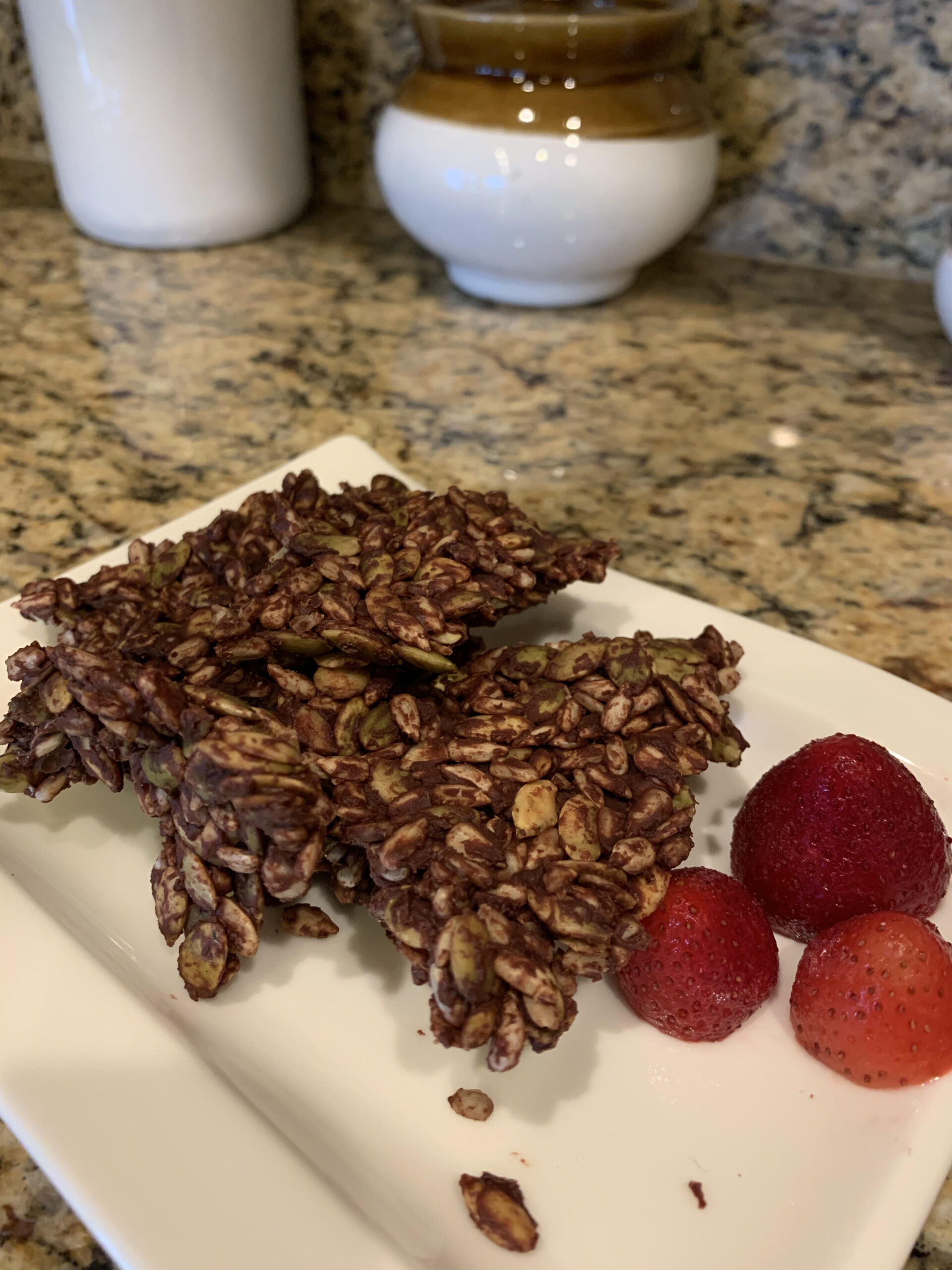 Dr. Uma's Dark Chocolate Seed Bark
You can watch a video of these being made on our YouTube Channel

here: 
Introduction
Here's a great way to combine the health benefits of dark chocolate and fiber-rich goodness of seeds!  A yummy sweet and savory snack that is satisfying anytime!
Ingredients:
5 cups of seeds (2.5 cups of roasted, salted sunflower seeds and 2.5 cups of roasted, salted pumpkin seeds)
8-9 oz 70%+ dark chocolate
3 tablespoon coconut oil 
1 tsp vanilla extract
(Pinch of sea salt if your seeds are not salted.)
Method:
Melt chocolate and coconut oil together using a double-boiler stovetop method.
Add in the vanilla extract.
Mix in all the seeds.
Using a spatula, spread the mixture over a baking tray (pre-lined w/parchment paper).
Place the tray flat in the freezer for 15 minutes.
Pull out the tray after 15 minutes, break the crackers apart into medium-sized pieces, and enjoy!
Store in an airtight container.
Tip:  You can garnish with homemade whipped cream and berries.