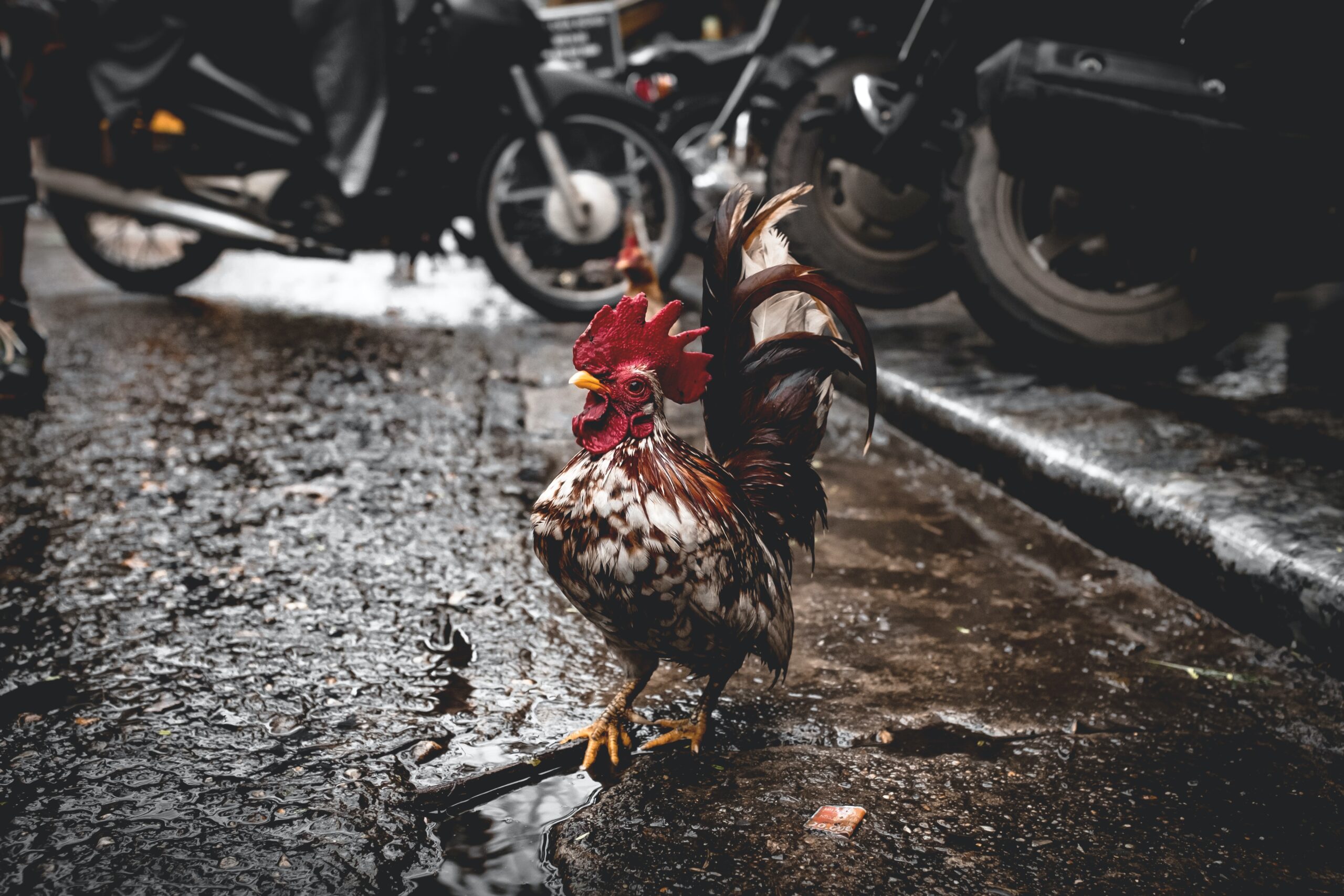 Nurse Kathleen's Halal Street Chicken
Introduction
This is a crowd-pleasing weeknight favorite.
Ingredients
For the chicken
2 tablespoons lemon juice

1 tablespoon fresh or 2 tsp dried oregano

1/2 teaspoon ground coriander

3 garlic cloves, chopped

1/4 cup olive oil

2 pounds chicken thighs, either boneless and skinless or with bones and skin, up to you

1 ½ teaspoons salt and ½ teaspoons ground black pepper

1 tablespoon avocado oil for frying
For the rice:
2 tablespoons butter

1/2 teaspoon turmeric

1/4 teaspoon ground cumin

1 1/2 brown rice or quinoa

3 cups chicken broth (I use Better than Bouillon)

Ground black pepper, to taste
For the sauce
1/2 cup mayonnaise (made with avocado oil is best)

1/2 cup whole fat Greek yogurt

2 tablespoons white vinegar

1 teaspoon lemon juice

1/4 cup chopped fresh parsley

¼ teaspoon salt

Ground black pepper, to taste
For the salad
1 head iceberg, green leaf, or romaine lettuce, shredded

1 large tomato, cut into wedges or a pint of cherry tomatoes

 
Preparation
Marinate the chicken. You can marinate it with everything but the lemon juice overnight, adding the lemon juice 30 minutes or up to 4 hours prior to cooking. If the lemon juice marinates with the chicken longer, it can result in oddly textured chicken as the acids in the lemon break down the protein in the chicken.
Make the sauce.  Mix all of the ingredients together and set aside.
Start the brown rice or quinoa on the stovetop. Melt the butter over medium heat, then add the spices. Cook for up to one minute, then add the rice or quinoa, stirring to incorporate the flavors. Next, add the broth. Bring to a boil uncovered, then add the lid and reduce to a simmer. Cook for 15 minutes using quinoa or 45 minutes if using brown rice. For either grain, it is done with all of the liquid is absorbed and the grains are tender.
Cook the chicken. Take it out of the marinade and pat the chicken with paper towels. This will help get it crisp with a good golden color. Heat up a tablespoon of avocado oil over medium high heat until the oil shimmers. Add the chicken thighs. Cook undisturbed for about five minutes on the first side. When the chicken releases from the pan (a sign that it is getting cooked), then flip. Cook the chicken until it is golden brown on both sides and until the internal temperature reaches 165°F.
To serve: arrange the grain and the lettuce with tomatoes on the plate. Add the chicken on top and drizzle with the sauce. Enjoy!