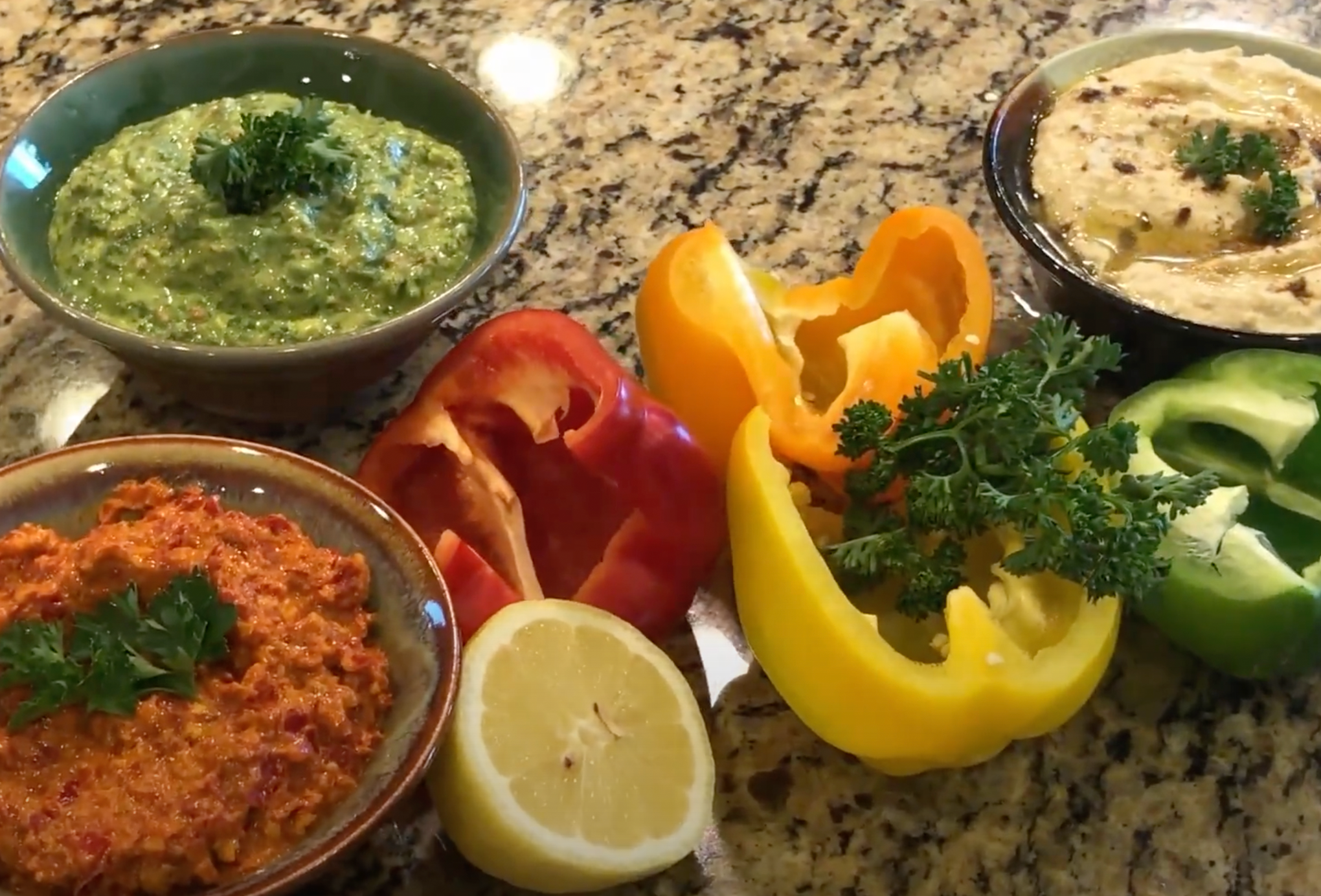 Hummus
Introduction
Dr. Jonah Essers, our GI partner, says this is the best hummus recipe from chef Michael Solomonov. We think he is right.
Ingredients
1 garlic clove

Juice of 1 lemon (about 2 tablespoons)

1 (16-ounce) jar tahini

1 tablespoon kosher salt, or to taste

1 teaspoon ground cumin

1 to 1 1/2 cups ice water

2 (15-ounce) cans chickpeas, drained and rinsed
Preparation
Process garlic, lemon juice, and 1 teaspoon salt in a food processor to chop up the garlic. Add tahini and pulse to combine. With the motor running, add 1/4 cup ice water by the tablespoonful and process until mixture is very smooth. Add chickpeas and cumin and puree for several minutes, until the hummus is smooth and creamy. Taste and adjust the seasoning with salt, lemon juice, and cumin if you like. 
To serve, spread the hummus in a shallow bowl, dust with paprika, top with parsley and drizzle generously with oil.
Here's another version of the same recipe for inspiration! https://cooking.nytimes.com/recipes/1019619-5-minute-hummus