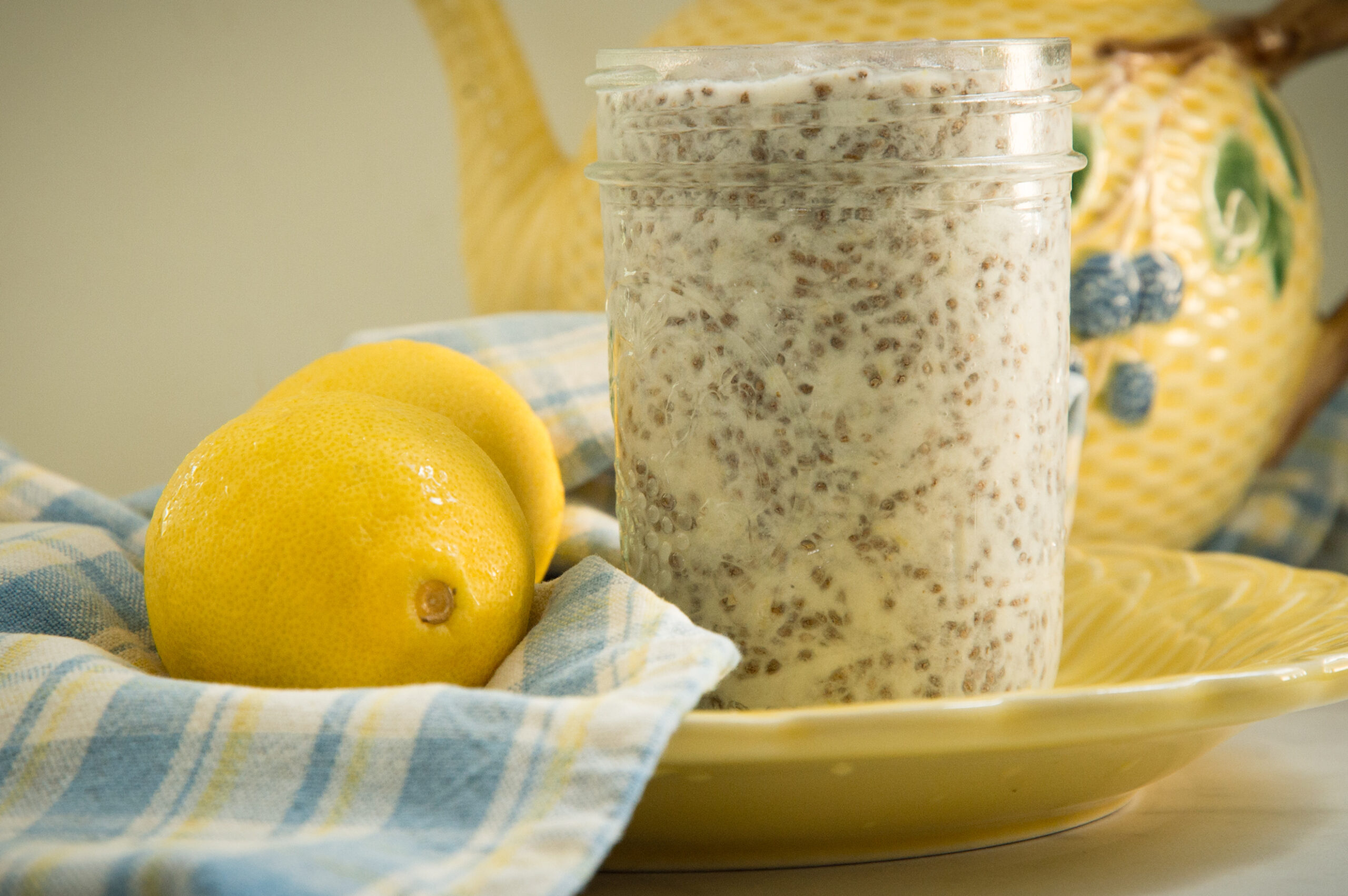 Lemon Custard Chia Pudding
Characteristics
All the omega 3 you need in one serving (ALA)
Complete protein
All the soluble & insoluble fiber you need in one day
A nutrient powerhouse
Friendly to blood glucose
Whole dairy fat
No added sugar
No preservatives, emulsifiers, stabilizers, etc.
Ingredients
Allulose or Erythritol (1 cup) – NOTE: see Pediatric Resilience advisory here on non-nutritive sweeteners.
Whole fat yogurt (2 cups)
Lemon Juice (2 small)
Lemon Zest (zest the skins on both lemons)
Eggs (3 whole)
Butter (1/2 stick)
Chia Seed Slurry (1/4 cup chia seed mixed thoroughly in 1 cup of water, stir until the slurry is very thick and cool in the fridge)
Instructions
Make a lemon custard
In a double boiler, whip 1 cup allulose or erythritol with three eggs, lemon juice from 2 small lemons, and some lemon zest until thick and creamy (use a whisk and do not stop whisking until you have a custard!!!)
If you don't have a double boiler, you can improvise by placing a steel mixing bowl over a medium-size pot of boiling water.
Combine with
half-stick of butter
2 cups of whole fat yogurt, and one cup of chia seed slurry
Place into dessert cups and cool
Serve
A micro-thin slice of lemon on top will improve your presentation!